Why Choose IMC
IMC has been in the telecom business since 1999, working with many different carriers to deliver the best service at the best price to our customers. IMC is located in Orange Park, Florida, and services the entire North Florida region from Orlando to Tallahassee including Southern Georgia. At IMC, it is all about you, the customer. Our objective is to fully understand your business needs including concerns, opportunities, and daily operations. We can then design practical unbiased voice and data solutions that will enhance productivity and lower operating costs.
At IMC, we are agents not direct employees of telecom service providers. We are exclusively loyal to our customers and have the bandwidth to deliver the highest quality communication solution tailored to fit your distinct business needs. Simply put, if our customers aren't happy, we don't get paid. In fact, we do not charge for our consulted expertise therefore we have many churches and non-profit customers as well as enterprise bi-coastal customers that seek our services. Our ability to install voice and data cabling, phone systems including hosted phone systems and deliver data/phone/Cloud services have made us the preferred partner to the customers we serve.
Our Partners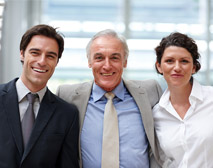 Our customers can choose to partner with all of the major business communication providers found worldwide. We intimately understand their products, pricing, and performance to balance against keeping your infrastructure costs low. We also work with a network of software, phone equipment, and Cloud VARs to help them analyze and propose complete solutions to their clients. We have become the preferred, 'one stop shop' business communication solution to hundreds of customers and would like to deliver our practiced resources to your business too.
Specialties
Traditional Voice / Business Lines
Long Distance (Switched/Dedicated)
VoIP / SIP Termination
SIP Trunks
Dynamic / Integrated T1
Voice T1 / PRI Service
Unified Communications
Wireless Expense Management
MPLS Networks
Disaster Recovery / Data Backup
Internet T1
Ethernet Internet Access
Metro Ethernet Networks
Colocation / Hosting / Cloud
Point to Point
Wireless Handset Management